FOR CONSULTANTS WHO USE BOOKS AND SPEAKING FOR GROWING THEIR BUSINESSES
Spend a weekend in La Jolla with Henry DeVries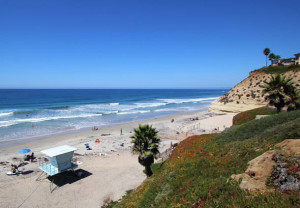 January 17-19, 2020
  San Diego Marriott La Jolla
4240 La Jolla Village Dr
La Jolla, CA 92037
Group rate of $179 available to all attendees – Reserve Room
---
Find out what you need to know and what you need to do to take your business or practice up one level or more. Henry will share in depth his Magnificent Seven ways to use a book as the #1 marketing tool and speaking as the #1 marketing strategy.
"I do not know where else I could have learned so much in such a short time."
Alok Kalia, MD, Bluebonnet Health, Vistage speaker and author of Don't Take Dieting Advice from a Skinny Person
There is no set-fee for this event. However, at the end of the weekend, you will be asked to make a contribution, based on the value you received and what you can realistically afford to make. This is the ultimate, anti-boot camp experience. This Marketing With a Book weekend retreat is limited to fifteen full-time, fully engaged independent consultants, and is held at a beautiful location in La Jolla. Rooms are available for $169.
"Henry helped us publish our book, showed us marketing techniques and how to leverage a book. Our clients constantly mention how this one item has differentiated us from our competition."
Brad Remillard, Impact Hiring Solutions, Vistage speaker and co-author of You're Not the Person I Hired
The weekend begins on Friday at 3:00 p.m. sharp and ends on Sunday at noon. No late arrivals and no early departures. You must be present and available for all sessions. No exceptions. Note: This is not a pitch-fest. This weekend is a no-selling zone. All books, tools and materials are included. No kidding.
Friday afternoon  – 3:00 p.m. to 6:00 p.m.
You are invited to join Henry for dinner (optional) on Friday, approximately 6:30 p.m.
Saturday morning – Open time for homework & rehearsing presentations
Saturday afternoon – 1:30 p.m. to 5:30 p.m. ExpertBook.TV will be taping speeches. 
Sunday morning – 9:00 a.m. to Noon
No change.  No change!
Create an extreme sliver of focus.  Develop unstoppable momentum.
Do more of the good work you are called and compelled to do.
Fill your calendar.  And, keep your fun meter on max!
"Henry distills his vast knowledge in marketing through hands-on, straight forward, easy to understand lessons that can be applied to generate results. Working with Henry has been an enjoyable and profitable experience–it is an experience that yields distinct advantages for me as I move my value proposition always forward. Henry has paved the way and designed the plan that has resulted in my first book."
Bill Wooditch, president of The Wooditch Company, author of Always Forward
To reserve your seat with a $150 dollar nonrefundable deposit on your contribution, contact Devin DeVries for more details. Reach Devin at 760-445-4181 or [email protected].
"For most consultants, completing a book is on the top of their 'Goals and Things To-Do' list (how many years has it been on yours?), and Henry can help you get it done in record time."
Dean Minuto, Vistage Speaker of the Year and author of The One Page Sales Coach
If You Knew What Others Know, You Could Get the Result Others Get