Write The Right Book To Find New Clients
Henry DeVries On Business Development
UNDER TWO MINUTES TO WATCH
Turn Prospects Into Lifelong Business Relationships
Today, in these uncertain times, there is something that all agencies need: more new clients. These are emotional times and to connect with clients and become influential you need to be a storyteller.
Most agency owners talk about their work in the same drab way. But there is one hidden asset that will set you apart, something nobody else is offering: your defining stories.
After twenty years of research, the results are clear on how to attract new clients: writing the right book is the number one marketing tool; speaking about the book is the number one marketing strategy. History has taught us this, from giants such as David Ogilvy, Al Reis, Jack Trout, and more.
Discoveries in neuroscience prove decision-making is emotional, not logical. So how can you persuade the emotional part of the brain? The answer is to turn testimonials into stories that prove how you take clients from problems to solutions.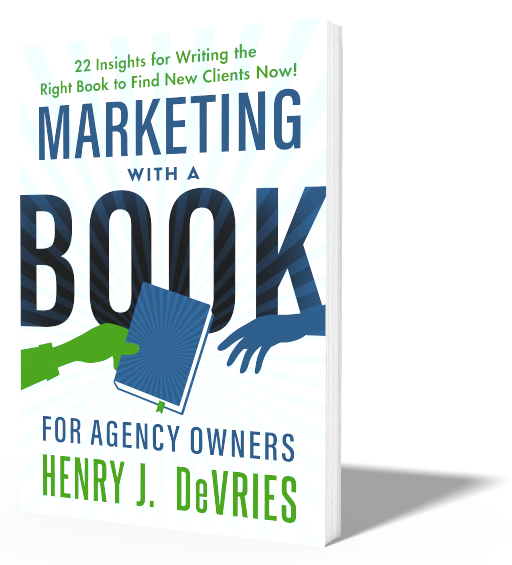 "With Henry's expertise and guidance, I set myself apart from the competition and built a multi-million-dollar consulting firm."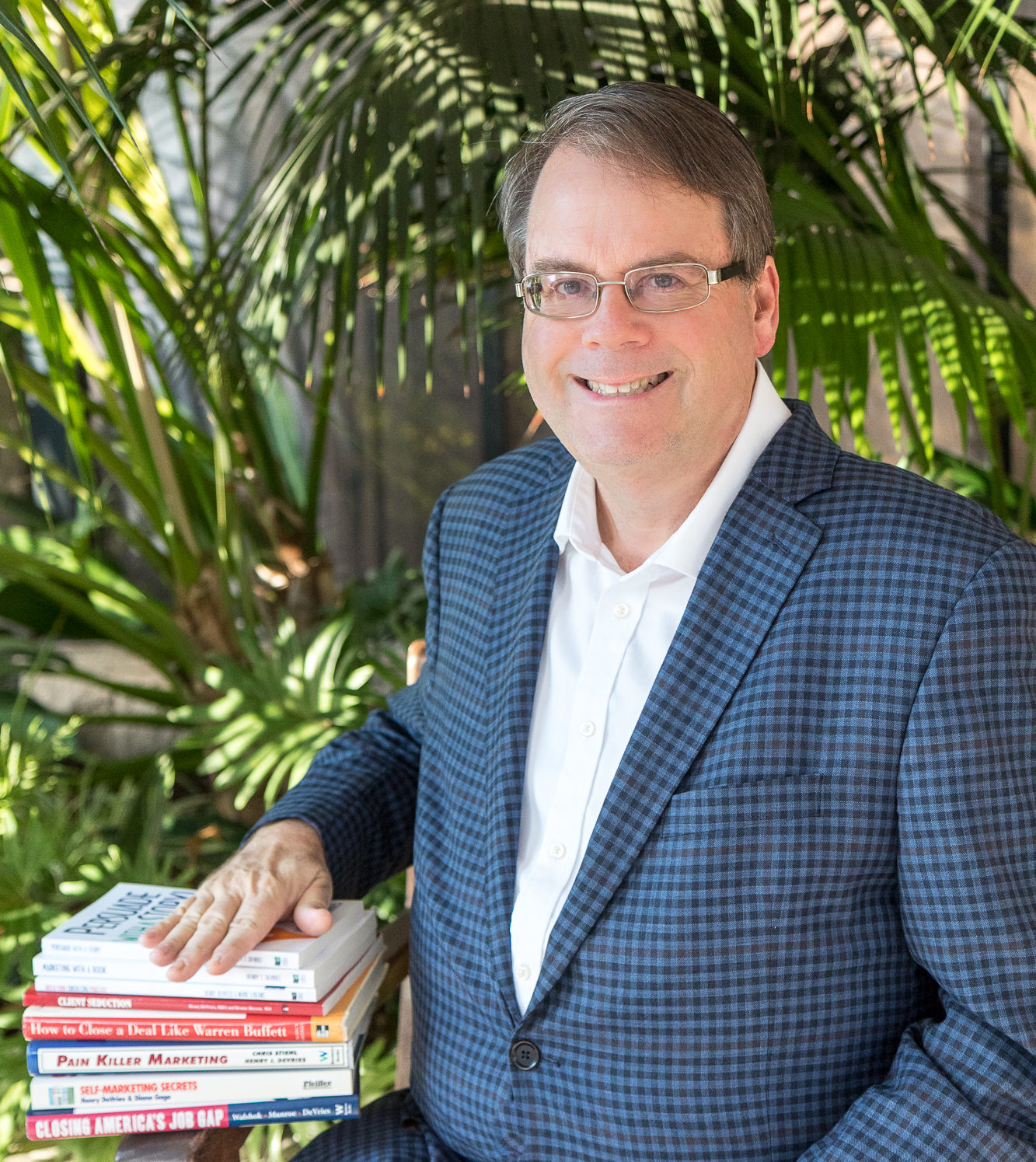 Meet The Author
Henry DeVries, MBA, is the weekly business development columnist with Forbes.com and the CEO of Indie Books International, an Oceanside, California company he cofounded in 2014 to work with small to midsized agency owners and marketing consultants who want to attract high-paying clients by marketing with a book and speech (www.indiebooksintl.com). In his writing and speaking he shares in humorous ways many pragmatic strategies that can double sales and achieve marketing returns of 400 percent to 2,000 percent. Previously he served as assistant dean of continuing education for UC San Diego. Prior to that he helped double revenues as president of an award-winning Ad Age 500 advertising agency and was a vice president that doubled awareness for a $5 billion insurance company. Since 2010, he has ghostwritten, coauthored, and published more than 300 business books, including his McGraw-Hill bestseller How to Close a Deal like Warren Buffett—now in five languages, including Chinese. In 1999 he founded the New Client Marketing Institute to study how agencies and consultants attract right-fit clients. This is the seventeenth book he has published to share his research findings. He earned his bachelor's degree from UC San Diego and his MBA from San Diego State University and has completed two certificate programs at the Harvard Business School. On a personal note, Henry is a baseball nut. A former Associated Press sportswriter, he has visited forty-four major league ballparks and has three to go before he "touches 'em all."
Offer of Free Business BookChat™ Strategy Session
If you are an agency owner, consultant, or business coach serious about writing a business book to land clients, I would like to offer you a 30-minute virtual coffee talk over the phone. I call it a Business BookChat™ and I help you get clarity on four subjects: your goals for how a business book would help you, clarity around what publishing assets you already have now, clarity around the roadblocks ahead, and details on how other consultants have gotten from where you are right now to where you want to go. There is no selling on the call. That's right, a Business BookChat is an info-only selling free zone. 
"In the last four years I have written three books and tripled my revenues. We went from zero Fortune 500 clients to now working with household name brands such as one of the top five banks, one of the top five wealth management and financial services firms, and a billion-dollar Japanese electronics organization."
The Marketing With A Book Podcast