Are you an independent consultant or professional who wants more credibility, more impact, more influence, and more clients? The number one business development challenge for consultants and professionals is a lack of enough credibility. The solution is to first write the right book and then use public speaking and publicity to shine a spotlight on your work. The great news is there is an easy way to learn how from fellow consultants who have done it. If you want to attract high-paying clients with books and speeches, a few seats are available at our upcoming private "Marketing With a Book and Speech Summit" that will be live and in-person again in New York City. This is mainly designed for consultants, professionals, and experts. Your host, Henry DeVries, is a Forbes.com weekly business development columnist and best-selling author of 14 client-generating books who educates people that the book is the starting line, not the finish line. He wants to help you understand the secrets in the preparation, publication, and promotion of the right book that grows your credibility, gives you more impact and influence, and helps you make the difference that you were meant to make in this world. In the last seven years his authors at Indie Books International have impacted more than 10 million prospective high-paying clients. If you already have a book, you are most welcome to come pick up ideas on how to better leverage your book. As an added resource, a panel of successful NYC authors will be on hand including Yale faculty member Astrid Baumgardner, Vistage Worldwide CEO peer advisory chair John Furth, female health business expert Rachel Braun Scherl, and emotional intelligence expert Alan Cohen.
There is no cost to attend this private event. There will be no selling of services.
No cost. No selling. No kidding.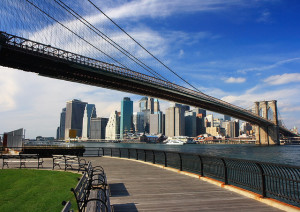 Tuesday October 5th
10:00 am to 1:00 pm
DoubleTree by Hilton Hotel New York Times Square West
350 W 40th St
New York, NY 10018
Please note: By orders of the Mayor of NYC, attendees must show proof of vaccination (photo of CDC card is fine) and follow the current mask recommendations for indoor events. Latest policies can be found at: https://www1.nyc.gov/site/doh/covid/covid-19-main.page
If you would like to attend please RSVP to [email protected]
---
What Will Be Covered
Henry DeVries and the panel of authors will provide the latest information on:
The top way to attract high-paying clients with a book
How to be an expert in 30 days
How to pivot during the new normal
How to get booked as a paid speaker
How to get booked on the right podcasts
How to gain coverage in top media like Forbes.com
Top 14 ways to generate leads for consultants and professionals
What fee range to charge for your speeches
How to persuade with a story that attracts clients
How to avoid a $500,000 pricing mistake
What is the difference between traditional publishing, indie publishing, and self publishing (don't ever say you are self published!)
Eight great formats that best-selling business books follow
Why a book is the number one marketing tool and speaking is the number one marketing strategy
The biggest book, speech, and website mistakes that consultants and coaches make
How big your book should be and how much it should cost (for length, why less is more and for price, why more is better)
Greetings From Henry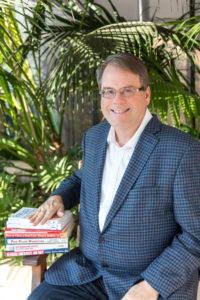 Hello—I have the honor of leading this session. As a ghostwriter and editor for consultants, I have worked on over 300 book projects in the past decade. My proposals have earned five-figure advances for clients. My best-selling book, How to Close A Deal Like Warren Buffett, co-authored with Vistage speaker Tom Searcy and published by McGraw-Hill in November of 2012, won multiple Best Business Book of the Year awards and achieved numerous Amazon #1 Best Seller Rankings, including:
#1 in Books > Business & Investing > Management & Leadership > Negotiating
#1 in Books > Business & Investing > Skills
#1 in Books > Business & Investing > Small Business & Entrepreneurship > Entrepreneurship
#1 in Books > Business & Investing > Marketing & Sales > Sales & Selling
I have published with the top five publishers, privately published, independently published and association published, and personally know the dos and don'ts of all current publishing options.
I have relationships with some of the most respected agents in the business and have launched and supported columns in Forbes.com, Inc.com, metro daily newspapers and CBS MoneyWatch, helping clients to gain credibility, free publicity and larger reach.
I am president of Indie Books International, founder of the New Client Marketing Institute, and former marketing faculty and assistant dean of continuing education at the University of California, San Diego.
In the past I have charged $795 for a weekend version of this summit. There are only seats for a limited number of guests. In the past these events have filled up and we have had a waiting list. Just sayin'.
We have a lot of consultants, speakers and authors on our list. So please don't delay because when the few seats are claimed, the opportunity to attend is lost.
I hope to see you at the summit.
Sincerely,
Henry DeVries
P.S.
No cost. No selling. No kidding.
Summit Attendees Rave
"For most consultants completing a book is on the top of their 'Goals and Things To-Do' List, (how many years has it been on YOURS?) and Henry can help you get it done in record time." – Dean Minuto, Vistage speaker and author of The One Page Sales Coach
"I do not know where else I could have learned so much in such a short time." – Alok Kalia, MD, Bluebonnet Health, Vistage speaker and author of Don't Take Dieting Advice from a Skinny Person
"Henry helped us publish our book, showed us marketing techniques and how to leverage a book. Our clients constantly mention how this one item has differentiated us from our competition." – Brad Remillard, Impact Hiring Solutions, Vistage speaker and co-author of You're Not the Person I Hired