If you are open to learning about how to attract high-paying clients but want social distancing, we have good news. As the proverb states: "The shrewd ones conceal themselves from danger." In the interests of your safety and public health, Indie Books is making all of its trainings and seminars live streaming on Zoom for at least the next two months. Still no-cost, no-selling, no kidding.

If you are a consultant who is open to some new ideas on how attract high-paying clients with books and speeches, then it would be great if you were our guest at a one-hour online Zoom "Marketing With a Book and Speech Summit." Come discover the secrets of a book that grows your business, puts more money in your pocket, and helps you make the difference that you were meant to make. Even if you are already a published author, you are most welcome to attend. The summits show why the book is the starting line, not the finish line.
There is no cost to attend this private one-hour event.
There will be no selling of services.
No cost. No selling. No kidding.
Insider Book Creation And Marketing Secrets To Be Shared:
Top 7 ways to generate leads for consultants with books and speeches
Why consultants who write and speak earn 40 percent more than those who don't
What fee range to charge for your speeches once you are a book author
How to fill your seminars for free with a two-step LinkedIn approach
8 great ways to persuade with a story that attracts clients in books and speeches
How to avoid a $500,000 pricing mistake when it comes to books
Pros and cons between traditional, indie/hybrid, and self-publishing
Why a book is the #1 marketing tool and speaking is the #1 marketing strategy
How to get more speech bookings
Greetings from Henry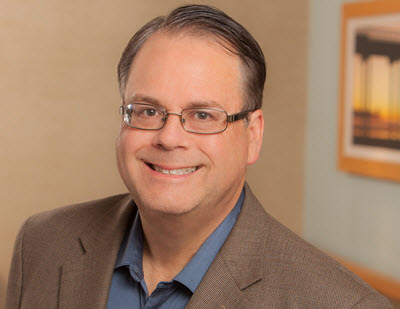 Hello—It has been my honor to host more than 80 Marketing With a Book and Speech Summits around the country. To give more people access I am now doing a monthly one-hour video version on Zoom.
My name is Henry DeVries and I run a company called Indie Books International. I work with consultants who want to attract high-paying clients by marketing with a book and speech.
In fact, as a ghostwriter and editor for consultants, I have worked on over 300 book projects in the past decade. My proposals have earned five-figure advances for clients. My best-selling book, How to Close a Deal Like Warren Buffett, co-authored with Vistage speaker Tom Searcy and published by McGraw-Hill in January 2013, won multiple Best Business Book of the Year awards and achieved numerous Amazon #1 Best Seller Rankings, including:
#1 in Books > Business & Investing > Management & Leadership > Negotiating
#1 in Books > Business & Investing > Skills
#1 in Books > Business & Investing > Small Business & Entrepreneurship > Entrepreneurship
#1 in Books > Business & Investing > Marketing & Sales > Sales & Selling
I have published with the top five publishers, privately published, independently published and association published, and personally know the dos and don'ts of all current publishing options. I have relationships with some of the most respected agents in the business and have launched and supported columns in Forbes.com, Inc.com, metro daily newspapers and CBS MoneyWatch, helping clients to gain credibility, free publicity and larger reach.
I am paid to write seven columns a month for forbes.com.
As a result of working with me, consultants report they get more impact and more influence. The measurable ROI has been 400% to 2,000% (see some of the testimonials below).
On a personal note, I am a baseball nut. I have visited 43 major league baseball parks and I have one to go before I touch 'em all.
I hope to see you at a summit on the second Tuesday of the month.
Sincerely,
Henry DeVries
CEO, Indie Books International
www.indiebooksintl.com
(Call me on the Bat phone if you need to, 619-540-3031)
What Others Say About Our Work:
"With Henry's expertise and guidance, I set myself apart from the competition and built a multi-million-dollar consulting firm."

Tom Searcy
Founder of Hunt Big Sales and co-author of Whale Hunting
"With Indie Books help I have made more than $280,000 a year as an author, speaker and consultant. For over 20 years I wanted to write a book, but it was more of a wish than anything because I didn't know where or how to start. I had so many ideas yet no clear topic or process to get any traction. I met Henry DeVries and that quickly changed. In a matter of a few conversations the book title and strategy took shape and my objectives were clear. Henry not only made it simple for me to write and publish my book, he gave me clear definition of my brand and message."

Penny Reed
Author of Growing Your Dental Business
"After my book Always Forward was published my standard keynote fee became $15,000. Henry distills his vast knowledge in marketing through hands-on, straight forward, easy to understand lessons that can be applied to generate results. Working with Henry has been an enjoyable and profitable experience–it is an experience that yields distinct advantages for me as I move my value proposition always forward. Henry has paved the way and designed the plan that has resulted in my first book."

Bill Wooditch, president of The Wooditch Company, author of bestseller Always Forward (now a regular guest on "The Steve Harvey Show")
"Your advice and coaching for our hiring and executive search practice has been amazing. Your support and recommendations have added at least $250k per year in additional revenue for the past decade."

Barry Deutsch
Impact Hiring Solutions, Vistage speaker and co-author of bestseller You're Not the Person I Hired
"I do not know where else I could have learned so much in such a short time."

Alok Kalia, MD
Bluebonnet Health, Vistage speaker and author of Don't Take Dieting Advice from a Skinny Person
"Henry helped us publish our book, showed us marketing techniques and how to leverage a book. Our clients constantly mention how this one item has differentiated us from our competition."

Brad Remillard
Impact Hiring Solutions, Vistage speaker and co-author of bestseller You're Not the Person I Hired
"As a speaker coach at the highest level it takes a lot for me to be impressed. I was blown away watching Henry teach what he knows best, book creating and storytelling. Wow. If you get an opportunity to learn from Henry, lean in and be a sponge. Bonus is he'll keep you laughing too."

Darren LaCroix, AS, CSP
World Champion Speaker
"In our workshop, Henry helped each member of our group learn how to convert their selling proposition into a story. We were rapt for three hours. It was a fun learning experience. A master storyteller himself, Henry breaks down the essence of getting your message across by crafting a compelling story. There are eight types, he tells us — monster, underdog, comedy, tragedy, mystery, quest, escape and rebirth."

John Calia
Vistage International chair, executive coach, and author of The Reluctant CEO: Succeeding Without Losing Your Soul