FOR CONSULTANTS WHO USE BOOKS AND SPEAKING FOR GROWING THEIR BUSINESS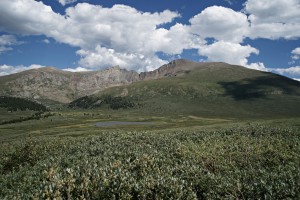 August 18-20, 2017
Clarity International
5400 Greenwood Plaza Blvd.
Greenwood Village, Colorado, 80111
Find out what you need to know and what you need to do to take your business or practice up one level or four.  Henry will share in depth his Magnificent Seven ways to use a book as the #1 marketing tool and speaking as the #1 marketing strategy.
"I do not know where else I could have learned so much in such a short time."
Alok Kalia, MD, Bluebonnet Health, Vistage speaker and author of Don't Take Dieting Advice from a Skinny Person
There is no set-fee for this event.  However, at the end of the weekend, you will be asked to make a contribution, based on the value you received and what you can realistically afford to make.  This is the ultimate, anti-boot camp experience. This Marketing With a Book weekend retreat is limited to 15 full-time, fully-engaged, independent consultants held at a beautiful location in the Denver area.
"Henry helped us publish our book, showed us marketing techniques and how to leverage a book. Our clients constantly mention how this one item has differentiated us from our competition."
Brad Remillard, Impact Hiring Solutions, Vistage speaker and co-author of You're Not the Person I Hired
The weekend begins on Friday at 3:00 p.m. sharp and ends on Sunday at noon.  No late arrivals and no early departures.  You must be present and available for all sessions.  No exceptions.  Note:  This is not a pitch-fest.  This weekend is a no-selling zone.  All books, tools and materials are included.  No kidding.
MODULE 1:                 Friday afternoon                                 3:00 p.m. to 6:00 p.m.
MODULE 2:                 Saturday morning                              9:00 a.m. to Noon
MODULE 3:                 Saturday afternoon                            3:00 p.m. to 5:30 p.m.
You are invited to join Henry for dinner (optional) on Saturday, approximately 6:00 p.m.
MODULE 4:                 Sunday morning                                  9:00 a.m. to Noon
Cathy and Gary will Help You Shift to Positive Thinking for Powerful Results
"Much of the success I have achieved as an author, speaker, and business owner I owe to the teachings of Cathy and Gary Hawk. They have helped me have the best year of my career, and I expect this year to be even better thanks to what they have taught me."
Henry DeVries, founder of Indie Books International, Vistage speaker, and co-author of the McGraw-Hill bestseller How to Close a Deal Like Warren Buffett and eight other books
Do you sometimes swirl in an eddy of negative thinking, and create the exact opposite result of what you want?
Do you want to know how to choose the most effective thoughts to:
Attract what you want?
Maintain positive energy when surrounded by negativity?
Have greater mental clarity whenever you choose?
Fully live your personal power every day?
Develop deeper personal relationships?
The Cathy and Gary Hawk Get Clarity presentations are designed to help you as an author and speaker understand and use all the choice points in your life to create your own positive reality– every moment of every day. They will also share their amazing journey as thought leaders.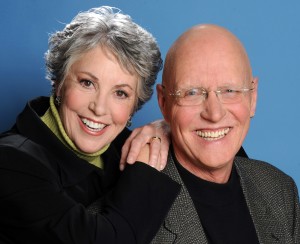 Author and speaker Cathy Hawk is Founding Director of Clarity International®, a coaching and training firm that teaches skills for how to see, sense and use energy as a primary life and work strategy. Through the Clarity process, profound shifts in physiology and energy occur, intentions are clarified and set on a course of action that will change the individual's life and their expression in the world. Each person will know his or her destiny and will have the action steps necessary to lead his or her life from a place of vision.
Author and speaker Gary Hawk is Managing Director of Clarity International®. Gary serves as an executive coach and mentor for CEOs, business owners and senior executives. He guides and challenges his clients in clarifying business and personal goals, and in thinking through the ongoing means to attain them.
No change.  No change!
Create an extreme sliver of focus.  Develop unstoppable momentum.
Do more of the good work you are called and compelled to do.
Fill your calendar.  And, keep your fun meter on max!
"Henry distills his vast knowledge in marketing through hands-on, straight forward, easy to understand lessons that can be applied to generate results. Working with Henry has been an enjoyable and profitable experience–it is an experience that yields distinct advantages for me as I move my value proposition always forward. Henry has paved the way and designed the plan that has resulted in my first book."
Bill Wooditch, president of The Wooditch Company, author of Always Forward
To reserve your seat with a $100 dollar, non-refundable deposit on your contribution, contact Devin DeVries for more details.  Prior to attending you will be required to complete and return a set of preplanning materials.  Reach Devin at 760-445-4181 or devin@indiebooksintl.com.
"For most consultants, completing a book is on the top of their 'Goals and Things To-Do' list (how many years has it been on yours?), and Henry can help you get it done in record time."
Dean Minuto, Vistage Speaker of the Year and author of The One Page Sales Coach
Best-selling author and "marketing with a book" expert Henry DeVries is an authority on typing and talking: how to maximize revenues by writing books and making speeches.  He speaks to thousands of business leaders, professionals, and consultants each year, teaching them successful tactics that shine a spotlight on their company, cause, or careers. The tools of Henry DeVries have been used to dramatically increase revenues and leverage marketing budgets for two decades. He speaks to thousands of professionals and consultants each year, teaching them scientifically proven tactics that bring them new clients.
If You Knew What Others Know, You Could Get the Result Others Get